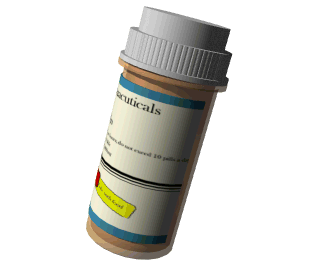 CENTER GROVE COMMUNITY SCHOOL CORPORATION
GUIDELINES FOR MEDICATION ADMINISTRATION
ALL medications (non-prescription and prescription) must be brought to the school clinic upon arrival to school where they will be stored and administered accordingly.
The school nurse, clinic assistant, or designee can dispense
NON-PRESCRIPTION
MEDICATION
with written parent/guardian permission.
ALL medication must be sent in the original, unexpired container and labeled with the student's name.

No medication can be given to a student unless it is brought from home with written parent permission

.

This includes cough drops, throat sprays, most eye drops, and most sprays, creams and ointments for burning or itching.

Any dosage amount requested in excess of the manufacturer's recommended dosage will not be given without a physician's written approval.
Herbal medications or supplements
will not
be administered during the school day unless accompanied by a physician's order.
The school nurse, clinic assistant, or designee can dispense
PRESCRIPTION MEDICATION
with written parent/guardian permission.
Prescription m
edication must be sent in the original container bearing the current pharmacy label that shows the child's name, prescription number, dated filled, physician's name, and directions for use.

All prescription medication changes and/or dosage changes must be accompanied by a physician's statement or new prescription bottle reflecting changes.

If a medication is to be terminated before the date on the prescription, the written and dated consent of the parent/guardian is required.
EMERGENCY MEDICATION (e.g., INHALERS, EPI-PENS)
:
Students

in grades 1-8 who require the immediate availability of medication may be allowed to keep it with them rather than in the clinic

only with the written permission of the prescribing physician

.

Students in grades 9-12 who require such emergency medications only need written parent/guardian permission.

Parents/guardians of students carrying such medications assume responsibility for assuring that a back-up medication is provided to be available in the clinic, and that the carried medication is neither out-dated nor empty.
Parents assume responsibility for sending controlled substances (e.g., Ritalin) to school with their children.

However, personnel in the school

may not

send these controlled substances home with the student.
The school

will not send home any medication with a student in grade 8 or below.
Medication(s) sent to school will only be released to the student's parent, or to an individual at least eighteen (18) years old who has been designated in writing by the student's parent to receive the medication.
Students in grades 9-12 need a parent's written permission to take medication home.
All medication permits and physician statements must be filed with the school at the beginning of each school year or, at the start of medication administration, whichever comes first.
Written parent consent is valid only for the period specified on the consent form and never longer than the current school year.
References: 511 IAC 7-21-8, IC 20-34-3-18, IC 20-33-8-13